Posted on September 12, 2010 by Stacy Bias | 5,166 views
In 2000, Stacy founded TechnoDyke.Com. During its eight year run, TechnoDyke was a dynamic online publication and forum whose mission was to facilitate online and real-time community by providing queer-centric media by/for queer women. Over its eight year run, TechnoDyke's audience soared to over 50,000 unique visitors per month and over 15,000 registered members. TechnoDyke went offline in 2008 as Stacy's activism found a new passion and focus.
Need a Website?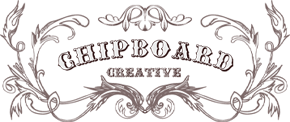 This site designed by Chipboard Creative - a queer, female-owned, body-positive design firm. Check 'em out!