Posted on September 12, 2010 by Stacy Bias | 4,725 views
Between 2002 and 2006, Stacy manufactured and distributed the Pussy Pucker Pots and Literati brand vegan lip balms to hundreds of stores in 4 countries. The balms were notable for their clever, sex-positive and/or literary-themed names (Vanilla Vulva, Lemon Labia / ShakeSpearmint, PoeMegranate) and garnered much national and international press during their run.
Need a Website?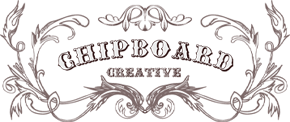 This site designed by Chipboard Creative - a queer, female-owned, body-positive design firm. Check 'em out!