Posted on September 12, 2010 by Stacy Bias | 5,653 views
In 2003, Stacy founded and organized the highly successful FatGirl Speaks, with the help of an amazing troupe of committee members and volunteers. This day-long conference in Portland, Oregon was a celebration of women of size with workshops, body-positive fashion shows and an evening of performance art featuring women of size. Independently produced in its first two years, FatGirl Speaks was fiscally sponsored in its last year by the non-profit In Other Words Books and Resources, and partnered with Portland State University's Women's Resource Center. The show played to sold-out audiences each of its three years.
Need a Website?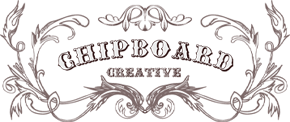 This site designed by Chipboard Creative - a queer, female-owned, body-positive design firm. Check 'em out!