Posted on September 12, 2010 by Stacy Bias | 4,647 views
The ChunkyDunks are an annual summer series of body-positive, private group swims. Swimsuits can be a daunting task for even the most confident individual, and those whose empowerment is fledgling can find it nearly impossible to fathom. The ChunkyDunks seek to use tongue-in-cheek humor with its name to invite those who needed a little encouragement and support to don their suits, connect with their bodies and have a great time in the water. These events are ongoing as of now. Stacy passed the reigns of this project to others in the community in 2009 and is only marginally involved at present.
Need a Website?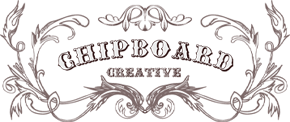 This site designed by Chipboard Creative - a queer, female-owned, body-positive design firm. Check 'em out!