Posted on September 12, 2010 by Stacy Bias | 4,565 views
In 2007, along with a group of friends, Stacy organized the one-off event, Blasphemy Ball PDX. Held (appropriately) in a club called Dante's, the Blasphemy Ball was an evening of performance and dance whose aim was to poke fun at zealoutry, bigotry and oppression; one big night of heresy and hedonism; one night of focused, therapeutic rebellion. The show sold out and featured live suspension piercing, fire dancing and a "confessional" booth.
Need a Website?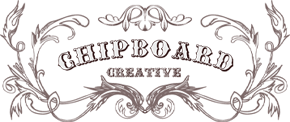 This site designed by Chipboard Creative - a queer, female-owned, body-positive design firm. Check 'em out!