Posted on November 07, 2012 by Stacy Bias | 1,999 views | 4 Comments
I feel like a lot of people are really hanging on to the bit of Obama's speech where he says everyone can make it if they're 'willing to try.' And I just want to point out that this is a myth, this is a story we're being sold about what it means to be American, and what it effectively does is put the onus for failure to 'thrive' back on the individuals who are most endangered by systematic and institutionalized oppression. Obama's rad and all, but he's a politician and i'ma join you in celebrating, but please don't lose track of the fact that this bootstrapping shit is a way to shift the blame from the HAVES back to the HAVE NOTS. It's like saying everyone can be thin if they just work hard enough. It's like saying that everyone can get into college despite any access issues. It's like saying that everyone who is struggling is just not doing their best. I hate to break it to you, but working hard is NOT the measure of success in this world. PRIVILEGE determines access. And with that, back to your regularly scheduled kermit arms.
Error: Twitter did not respond. Please wait a few minutes and refresh this page.
Need a Website?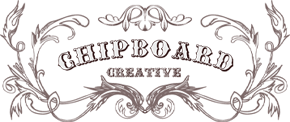 This site designed by Chipboard Creative - a queer, female-owned, body-positive design firm. Check 'em out!