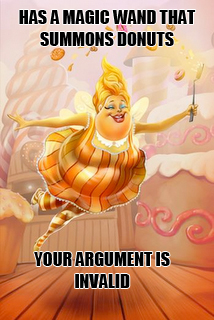 My last blog post on the Geico commercial ruffled some feathers. I had to laugh this morning when I deleted yet another snarky comment (this one told me I must have Daddy Issues. You don't even know, Troll from Portland, Tx. You just don't even know…) about the fact that, while it took me 37 years to get here, I've finally earned the title of humorless lesbian feminist. I'm considering celebrating this by temporarily dubbing my home "Womyn's Land" and holding an induction ceremony that involves smudge sticks, quinoa and an overt lack of penetration. (Hey look, I can stereotype, too!) My sisters in feminist media analysis, I join you in embracing my newfound kill-joy nature. But, I'm still going to sneak-watch episodes of Desperate Housewives, because that's how I roll.
So, for you naysayers, let's dig in to the Burden of Representation. If you're not familiar with the term, essentially it means that, for any marginalized group, the pressure on the individual to represent the whole is greater. If you're a white, able-bodied, lower-middle-class, thin, heterosexual person of moderately good looks, you're cool. There are myriad media representations of you to choose from. You see yourself or someone kinda like you everywhere you go, so if ten representations of you are unflattering, there are hundreds, thousands, bajillions more that are not to counteract it. In the minds of the masses, you are a multifaceted people and if they see one of you behaving stereotypically on the street, they don't immediately think "Geez, all white, able-bodied, lower-middle-class, thin, heterosexual persons of moderately good looks are jerks to their kids." They think "That guy's a dick." and they move on with their lives.
However, for any marginalized or oppressed group, media representations are far fewer and much further between and are often very stereotypical. For every positive, well-rounded media portrayal, there are dozens more that pigeonhole or negate. This means that the burden of the individual to represent his or her identity group in real life and/or in art or media is significantly increased because their actions are far more likely to be seen as representative of the whole group. Because there aren't enough representations in popular culture to choose from to give the general population a well-rounded perspective, every public action or interaction carries the risk of being labeled as "what __________ people do" or "how ___________ people are."
For this reason, critical media analysis is important around Fat issues. There are not enough positive, well-rounded representations of fat people on the media to let even subtle stereotyping slide. With a deluge of "headless fatties" in news media with constant looming threat of the OMGZOBESITY EPIDEMIC writ large across their bellies, with the public shaming of Mike and Molly for daring to kiss on TV, with Georgia posting fat-shaming billboards targeting children, with Disney shaming fat kids on vacation, with fat kids being taken away from their parents — this is no small issue. Fat bodies are under attack. My body is under attack. If you're fat, your body is under attack. A "war on obesity" is a war on my body and on the bodies of many of the people I love.
The argument that it's "just a commercial" and the advice to "stop taking shit so seriously" is really just utterly and completely inadequate in contrast to the looming media monolith that is fat hate. And not the least important point here is the fact that the subtle use of stereotype is often MORE successful at naturalizing myth. Blatant stereotyping confronts the audience member, even if it's only on a subconscious level. It requires acknowledgment and thus, a choice. To believe or not to believe. To agree, to dissent or to ignore. In either case, action is required. Subtle stereotyping, however, often passes unnoticed. It, as Roland Barthes (the original kill-joy) states, "transforms history into nature." It makes the myth 'normal' to such a degree that we don't even think to question it. This is how stereotyping works. This is how myths about any marginalized group get passed, absorbed, carried forth into society.
Railing against those who point out the myths being passed through the media serves no purpose but to shield your own self from the responsibility of critical thought. By minimizing the truth of myth, you excuse yourself from the requirement to take it seriously. If you don't want to do the work, you don't have to. But maybe ask yourself why it makes you so angry when others do.