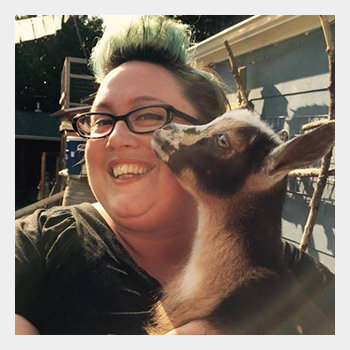 I am a queer, fat, feminist with a 20 year activist history in real world and digital spaces. This history informs my recent work as an illustrator and animator. While my early practice was based in performance, event curation and community building, current works combine ethnographic research (qualitative research and interviews) with illustration and animation to create humanising narratives that amplify marginalised voices. This work highlights and celebrates the resilience, creativity and strength of those living at the margins of social exclusion while also confronting the damaging ideologies that require those skills.
My practice is collaborative, self-reflective with regard to the ethics of representation, and guided by the principles of intersectional feminism. Where feasible and desired, I teach the tools of the trade to participants or include their own voices and/or artwork in the animation itself as a means to counterbalance my own privilege. Then, together with my participants, the resulting work tackles social justice issues through personal narrative, the articulation of lived experience, and compelling images.
My work targets empathy and the places where it's absent, asking questions about social legitimacy, barriers to access (both physically and socially) and the psychic and material impacts of exclusion.
You can find a full list of my past projects here. You can view my portfolio here.