The first Thinky Thursday of 2011! This sounds like a grand accomplishment until you consider that there was actually only one in 2010 as well. ;) But neveryoumind that – let's just get on with it!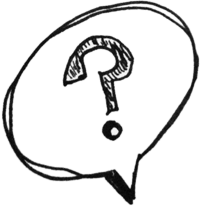 Thinky Thursday Question – Thursday, 1/07/11:
The definition of self-care is often dictated to us by family tradition, by the marketplace or by our peers. Things that fall outside socially acceptable definitions of self-care are often dismissed as unhealthy or indulgent. What are some ways that you care for yourself that might fall outside the status quo? Do you judge yourself for them? Have you learned not to judge yourself for them?
Post your responses in the comments and I'll publish a post soon with a few selected responses. Thanks for sharing!